Thank you for choosing to become a member of Friends of the Garde with an annual tax-deductible gift to support the region's non-profit center for performing arts and education. Your donation enables the Garde to provide the community a year-round menu of theater, music, film and special events, while ensuring these programs are accessible to all.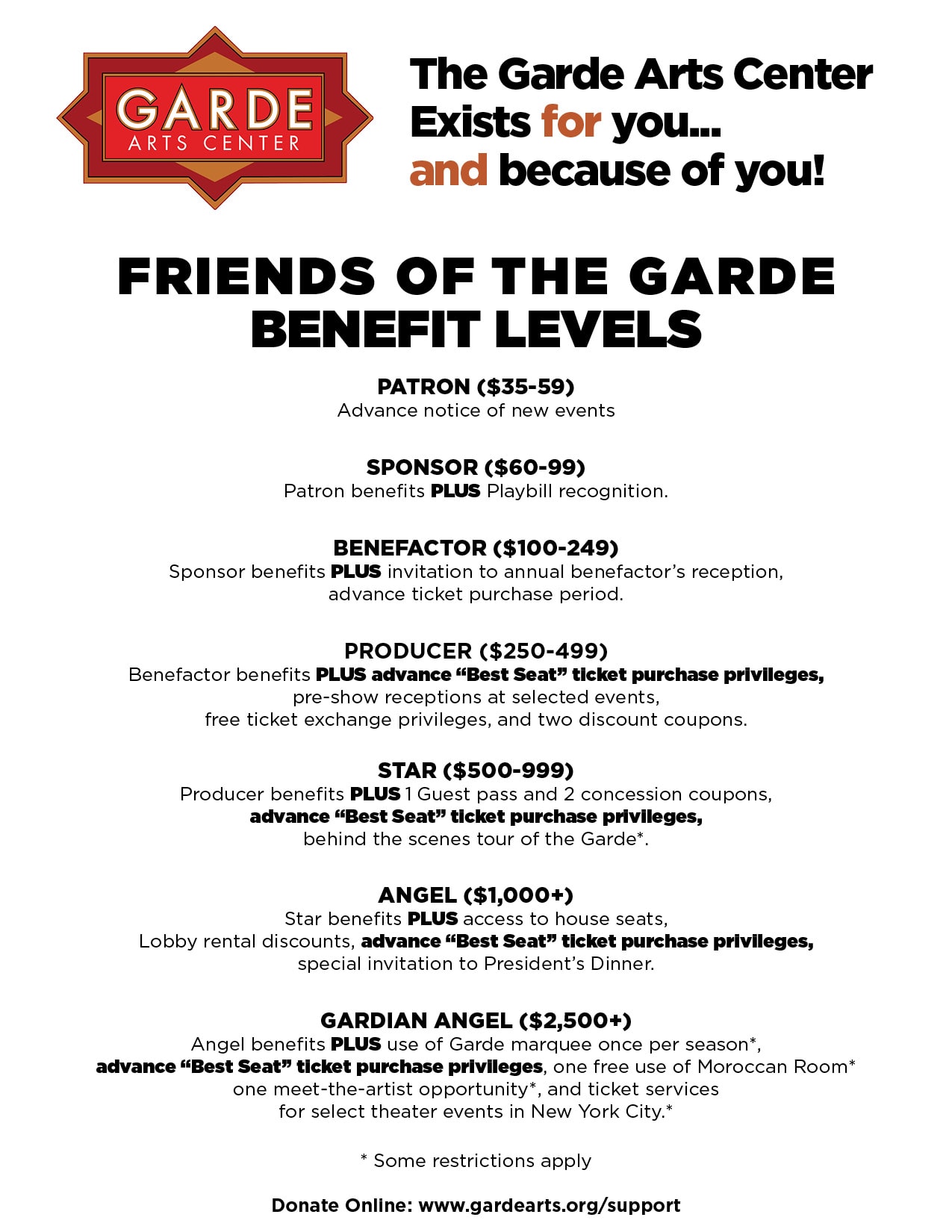 Please complete the form below and click on "Submit Donation" to make your tax-deductible donation.
To submit this form, all "*" fields must be filled in.
Other Ways to Give
To make a one time donation, click above.
Give by Phone
By calling: (860)444-4430
By fax: (860)447-0503
Give by Mail
You can also give by printing this form and mailing to:
Garde Arts Center
Friends of the Garde
325 State Street
New London, CT 06320